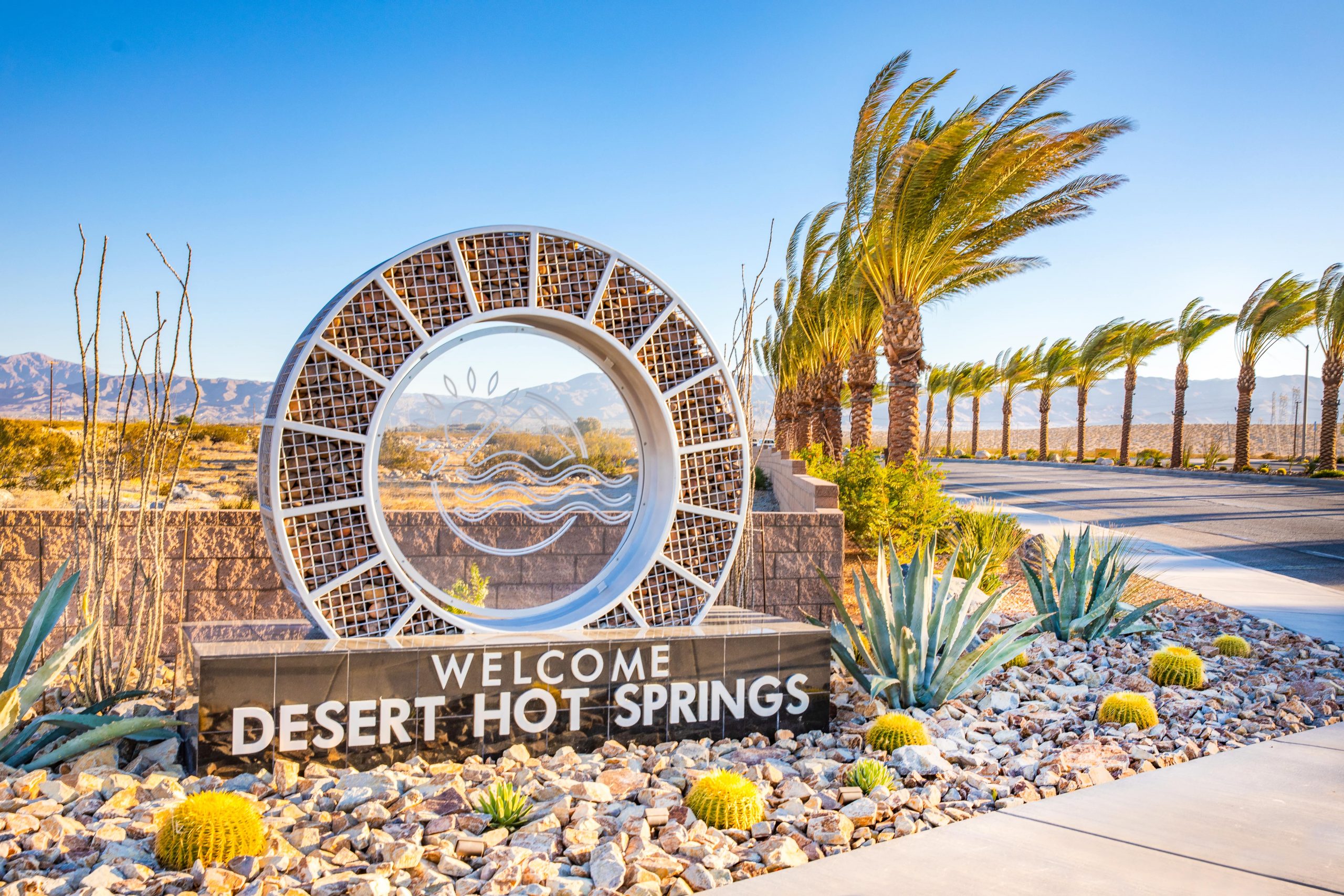 Desert Hot Springs is one of the best places in Southern California to live and/or launch a business.
There are so many reasons to make Desert Hot Springs your home (or home base!), but here are the top five.
Public Safety
Desert Hot Springs has a commitment to public safety, and a strong police force.
According to newly released statistics, Desert Hot Springs saw a 15.6% decrease in Part I crimes in 2018.
(Part I crimes include murder, rape, robbery, felony theft, and auto theft.)
This is the third consecutive year that the City has seen a significant reduction in these types of crime.
Desert Hot Springs also saw an 18% reduction from 2015-2016, a 6% reduction from 2016-2017, and now, a 15.6% reduction from 2017-2018.
Some statistics even suggest that Desert Hot Springs is safer than neighboring Palm Springs.
A Booming Economy
Over the past two years, Desert Hot Springs has approved more than two-million square feet for development projects, and more than eight-hundred thousand square feet has been built-out or is currently in the construction phase.
Investors continue to take advantage of the city's IRS-designated Qualified Opportunity Zones.
According to one study, this has translated to a projected future job growth rate of 38.59% in the next ten years.
Major national brands like Taco Bell, Quick Quack Car Wash, Dollar General and more are flocking to the city.
Award-Winning Water
The City is fueled by one of the world's finest naturally occurring hot water aquifers. The hot mineral water from these aquifers, also known as liquid gold, entices locals and visitors alike to soak in the "miracle water" because of its natural healing properties. Even the municipal drinking water source is so pure, it routinely wins international awards.
Honors at the International Water Tasting Competition in Berkley Springs, West Virginia include the 1999 and 2004 Gold Medals for the "Best Tasting Municipal Drinking Water," several Silver Medals and a Bronze in 2018.
Residents can take advantage of this world-class resource simply by turning on their taps.
Education
According to U.S.News & World Reports, students at Desert Hot Springs High scored higher than the state and district average for reading. Overall, the school's students "performed better than expected" on state exams, given the local demographic makeup.
Desert Hot Springs High School also boasts a 90% graduation rate, and had more than 30% of students participate in Advanced Placement course work and exams, according to the same report.
In 2018, a local teacher, Dr. Brian McDaniel of Painted Hills Middle School, was named the California Teacher of the Year. He is currently one of four American finalists for Global Teacher of the Year.
Community & Recreation
Desert Hot Springs is home to a proud community and thriving recreational resources.
In 2018, the city began a multi-stage park improvement program, which dedicated nearly $500,000 to upgrading playground equipment and ADA access at Guy Tedesco Park and Mission Springs Park.
That same year, the Coachella Valley's newest hiking trail – Kim Nicol Trail – opened in Desert Hot Springs. The trail offers views of the Sand to Snow National Monument, which is spread out alongside the city.