Mural Unveiling and Block Party
---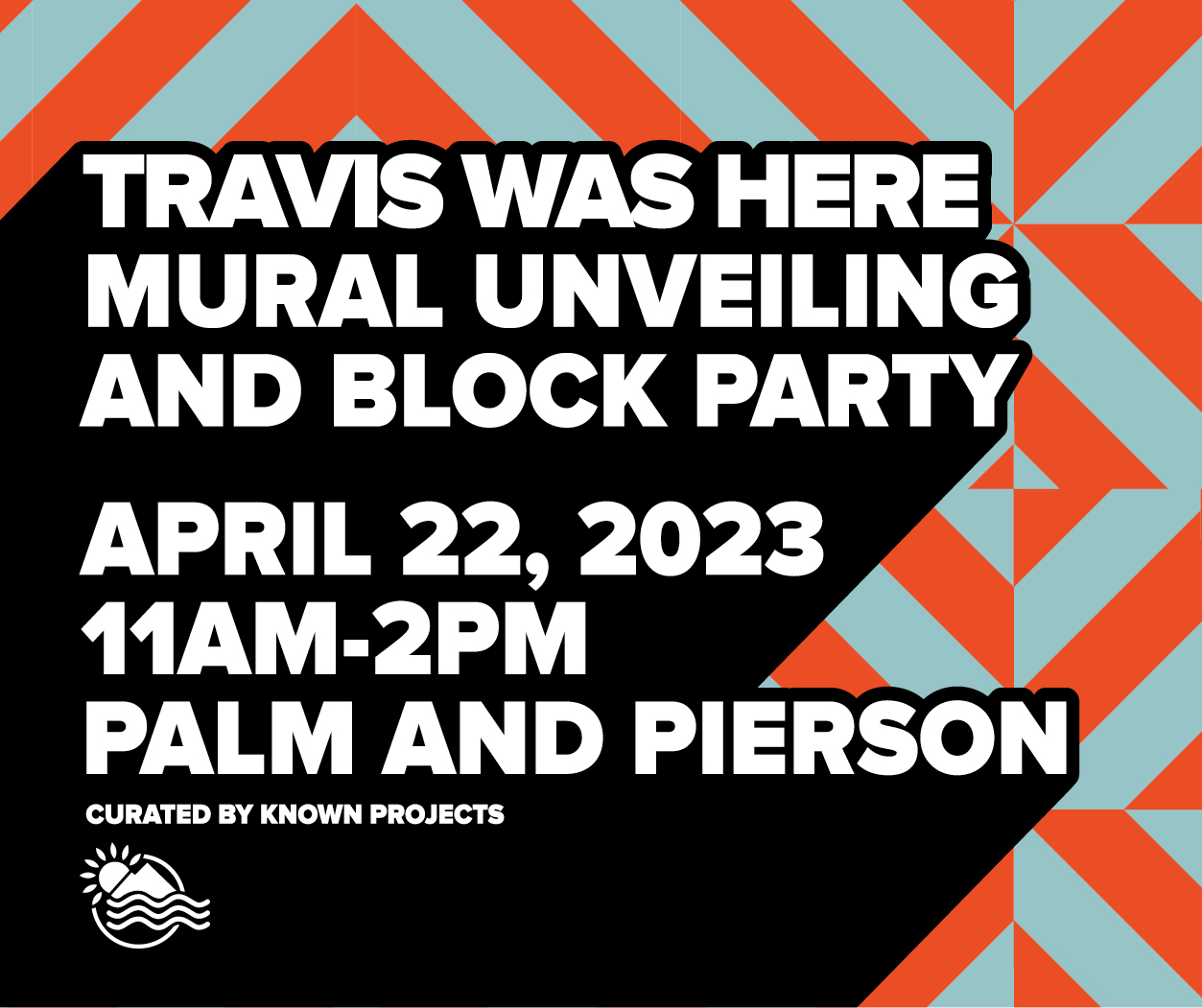 LAUNCH PARTY KICKS OFF ART FOCUS IN DOWNTOWN DISTRICT
The City of Desert Hot Springs celebrates a tremendous addition to the valley's art scene on Saturday, April 22 with a free block party and unveiling of a multi-story immersive art installation and mural by Travis ("TRAV"). TRAV is an American artist best known for dynamic, vivid, and colorful collage paintings and monumental wall pieces. TRAV began his artistic journey in the late 1990's by transforming public spaces through graffiti. He has since completed pieces across the globe as well as corporate partnerships with Google, Intel, Budweiser, LIFEWTR, and more.
Enjoy cuisine from local food truck favorites 760 Teppanyaki and Barely Cooks, while enjoying the beats of LDSG.
The Kreatr team will also be on-site conducting a free student workshop to teach artists how to sell their creations online.
The community is invited to this free event to enjoy music, food, artist related sway, and to view the fantastic mural that will set the tone for the city's downtown corridor.
The painting of the mural, comprising an entire building at a prominent focal point of the city, is already underway. Unanimously approved by the City Council at its March 7th meeting, the unique art installation at the corner of Palm Drive and Pierson Boulevard, is being painted by California native TRAV, in collaboration with well-known art collective the Seventh Letter and Known Gallery, which recently relocated to downtown Desert Hot Springs.
The installation will be TRAV's largest ever, intended to become a community landmark. "It's exciting to fast-track a piece of this size, and I love this project," said Mayor Scott Matas, "It's the start of something that will become great for our downtown, and we are thrilled to do this during Desert X and the neighboring arts and music festivals."
"This project is one that truly fulfills the mission of our Arts in Public Places effort," added Interim City Manager Doria Wilms. "The installation will provide enjoyment for all those who live in the area year-round, increase tourism to the City, and really embrace what we are doing to foster arts and economic development."
The City's Arts in Public Places Fund is maintained through a developer-paid fee that is used exclusively to develop and maintain a visual arts program for residents and visitors of Desert Hot Springs. Additional funds were authorized to improve the area for spectators around the site. Those improvements include exterior painting, lighting and landscaping to enhance the viewing experience of the installation.
The mural contains imagery cohesive with the history of Desert Hot Springs, as well as bold patterns and unique compositions.