Desert Hot Springs Art
The Arts and Culture District in the City of Desert Hot Springs is undergoing a revitalization with the support of the City Council's Downtown Steering Committee and the City of Desert Hot Springs Art in Public Places program. The City has collaborated with Known Gallery and TRAV to create a new mural that embodies the future development of our Arts and Culture District. By supporting artists, the City aims to promote a vibrant arts community.
Local youth participated in the installation of the mural which was thoughtfully designed to reflect the unique history of the surrounding environment and pay homage to vintage boutique hot mineral spas that helped establish the roots of our City. The mural serves as a powerful reminder of the significance of art and creativity in our daily lives, inspiring others to engage in local arts initiatives. This project is a remarkable illustration of how public art can unite the community and facilitate positive change through collaboration, education, and creativity.
Palm and Pierson Mural
Travis was Here
Curated by Casey Zoltan of Known Gallery
TRAV, is an American artist, best known for his dynamic, vivid, and colorful collage paintings and his monumental wall pieces. He utilizes bold patterns, unique compositions, and the juxtaposition of past and present subject matter in his works to evoke curiosity in those that come across the works bold presence. Trav's work documents technologies' role in disrupting the physical landscape through commerce.
TRAV is a native of California, who began his career painting on walls and trains up and down the west coast. He discovered his love for creating art in public spaces through graffiti starting in 1996. He produces numerous public works worldwide through a combination of techniques learned through graffiti and the formal language of commercial sign painting. Conscious of supporting the existing architecture, TRAV dramatically transforms his environments by re-creating existing
objects and elements and infusing his work into the existing landscape.
TRAV obsesses over the relationship he has with his studio work as he creates large bodies of work that inform his public and commercial practices. He believes living life on his own terms is key to his success.
Photo by: Brent Broza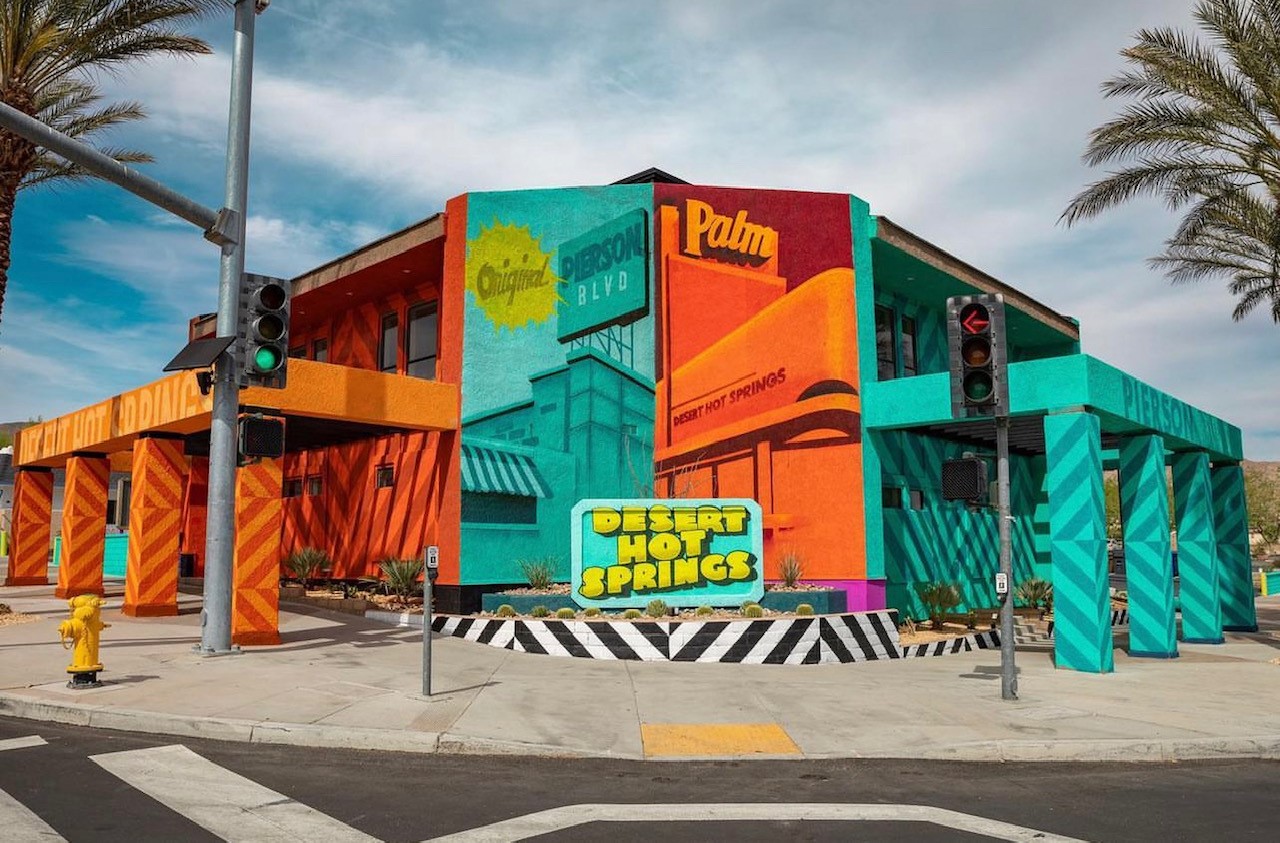 Mural Video by: Known Gallery