Temporary Lane Closure - Palm Drive at Varner Road
Beginning Monday, May 8th through Wednesday, May 10th there will be a one-lane road closure northbound on Palm Drive approaching the intersection of Palm Drive and Varner Road. This temporary lane closure will take place between the hours of 9:00 am and 3:00 pm.
Please drive with extra caution in the area, following flaggers' instructions and all traffic control signs.
If you have any questions please contact Judith Duenas in the Public Works Department at jduenas@cityofdhs.org or (760) 329-6411, ext. 222.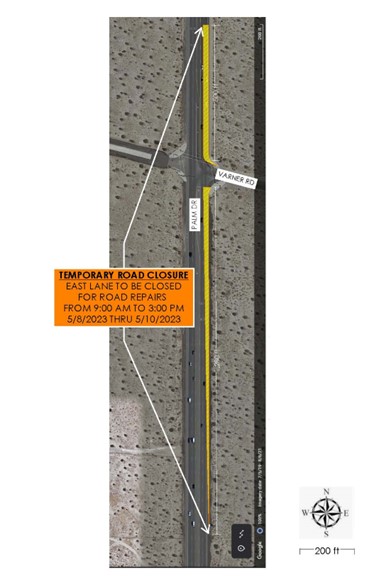 Used Oil & Oil Filters Recycling Events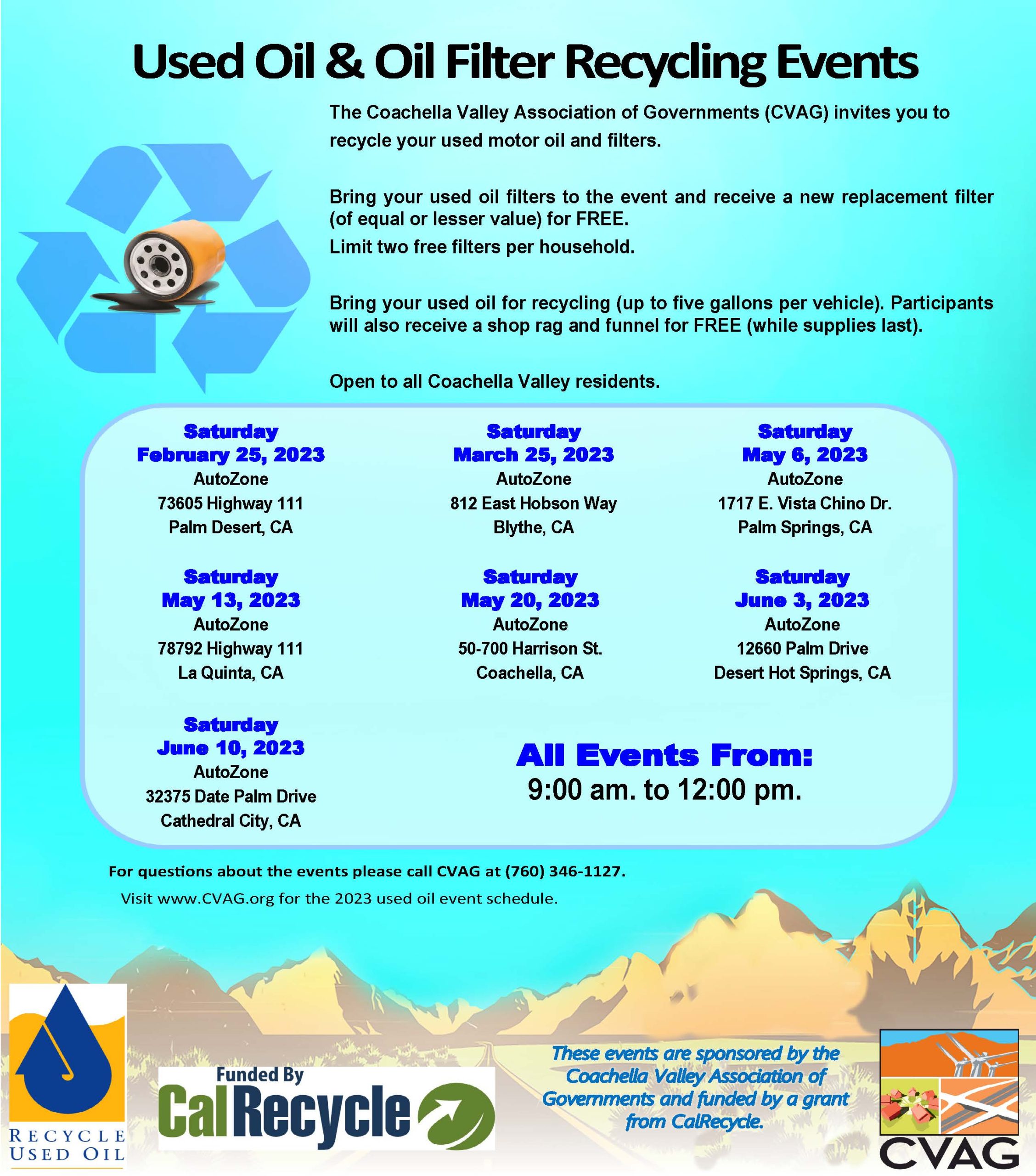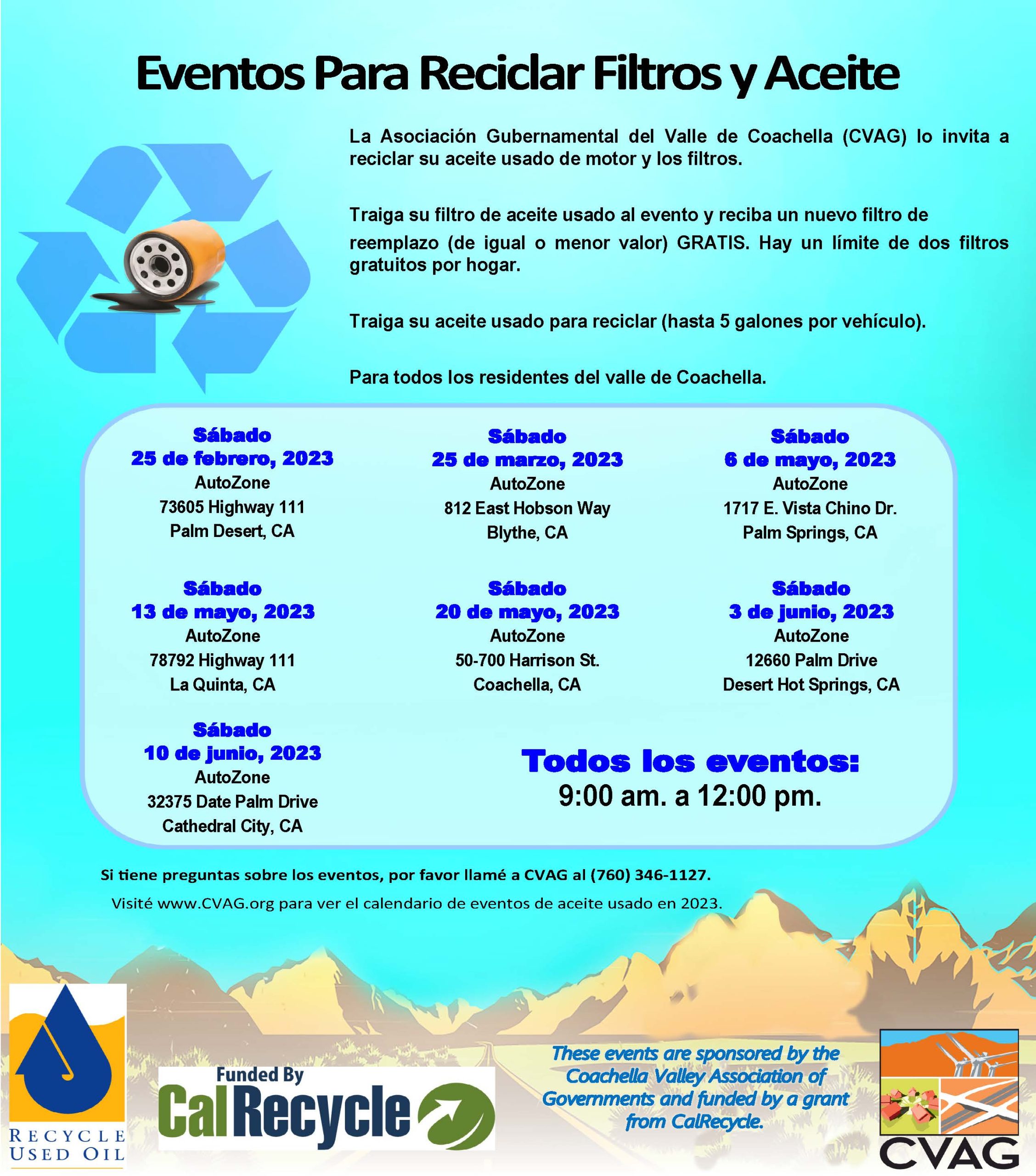 Update! Tentative Schedule Due to Forecast. Notice of Public Improvements - Palm Drive North Phase 1 -
Buckling Sidewalks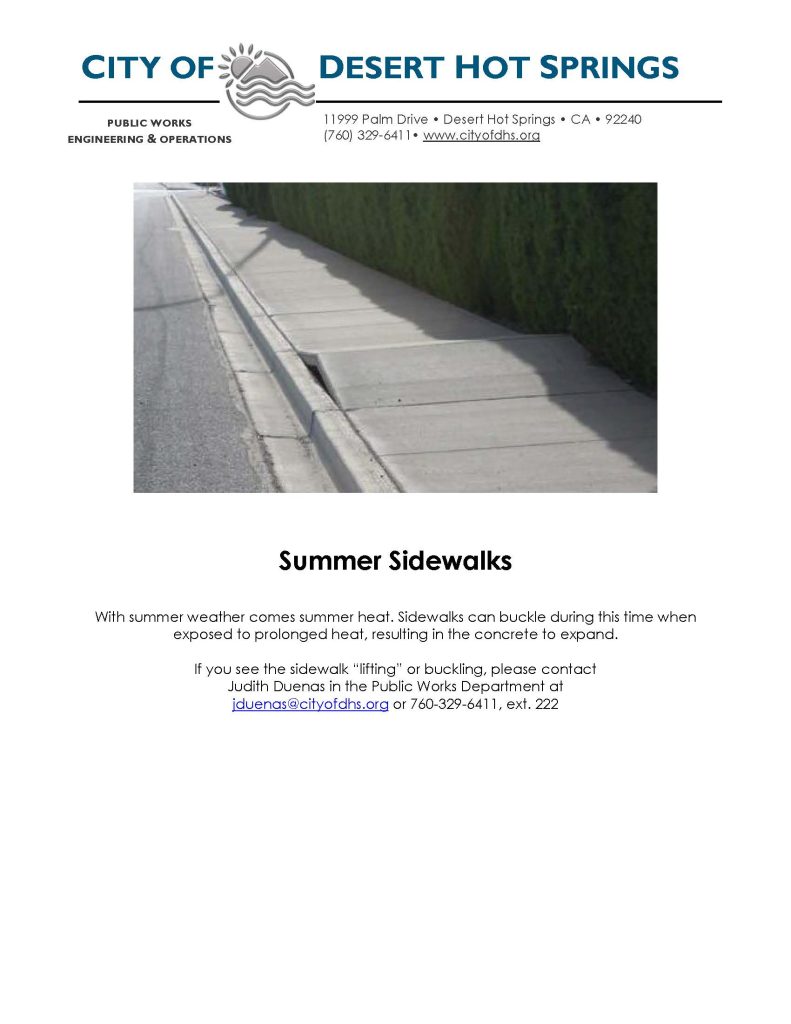 New Park Restroom Hours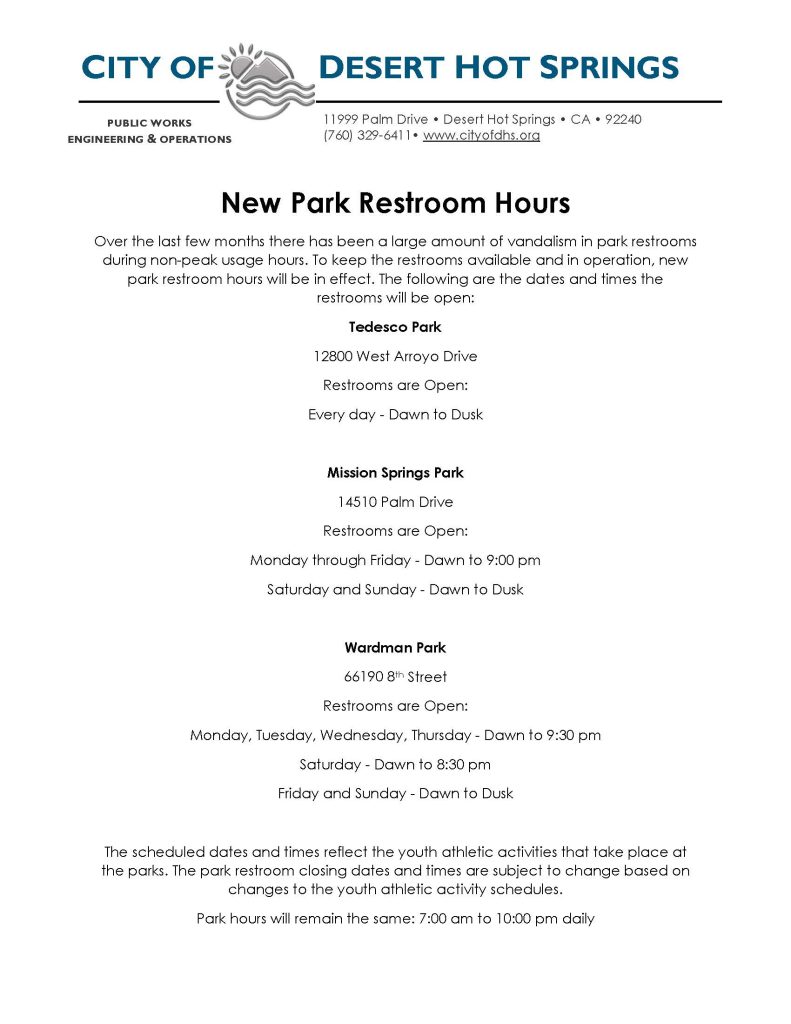 Street Sweeping Services
The City of Desert Hot Springs is excited to announce our new city-wide street sweeping contractor, Contract Sweeping Services. They are one of California's largest municipal street sweeping service providers. The new street sweeping services are scheduled every Thursday, beginning this Thursday, February 10. Please refer to the Street Sweeping Map on our website, located under Public Works Information, to see your scheduled date of service.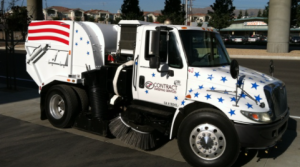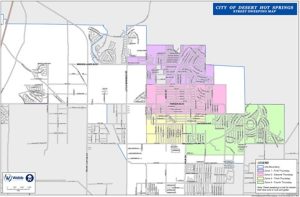 What is a Road Diet?
The City will have several upcoming capital improvement projects (CIP) that involve traffic safety. The term "Road Diet" will be used to describe these projects. A Road Diet's primary objective is to improve safety for all roadway users, while increasing livability by creating a bicycle and pedestrian-friendly environment. Putting our citizens' safety first is priority #1."