How to Pay an Administrative Citation
In person:

Please visit City Hall at 11999 Palm Drive to pay an Administrative Citation in person. The City accepts cash, check, money orders, and credit cards.

Online:

Visit https://citationprocessingcenter.com/index.aspx

In the Section "Search For", use the drop-down "Administrative Citations"
In the Section "Search By", use the drop-down "Citation and Date"
In the Section "Citation/Booking/Invoice Number", enter your Administrative Citation Number
In the Section "Time of Citation", enter the date the Administrative Citation was issued
WEBSITE EXAMPLE: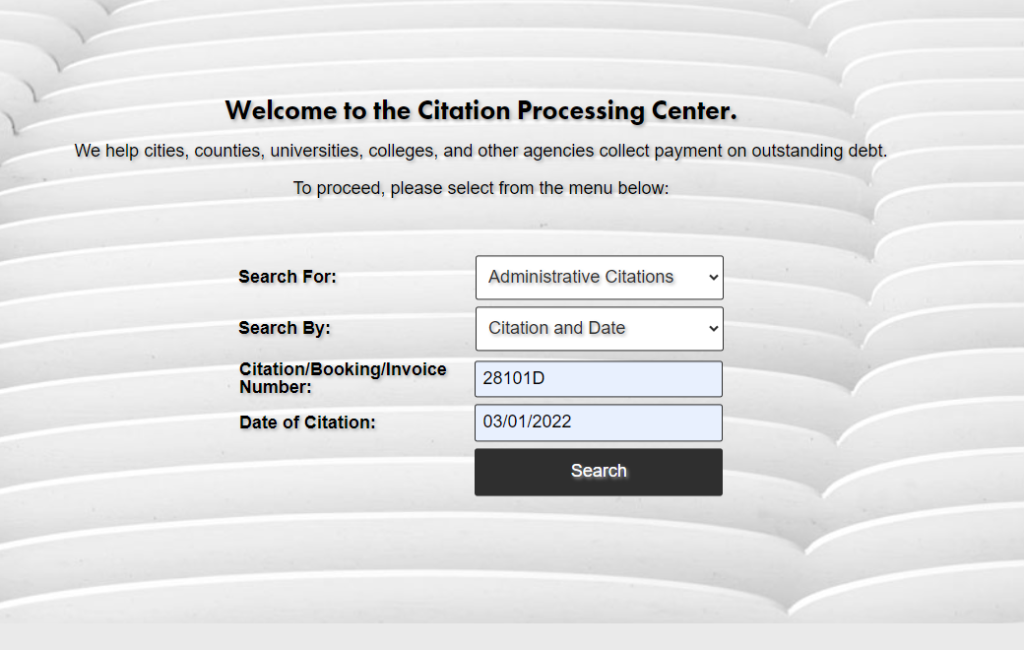 ADMINISTRATIVE CITATION EXAMPLE:
HOW TO APPEAL AN ADMINSTRATIVE CITATION
Within twenty-one (21) days of the issuance of the citation, we must receive a written request for appeal at: Citation Processing Center, P.O. Box 7275, Newport Beach, CA 92658-7275. The request for appeal must include (a) the name of each appellant; (b) the citation number; (c) a specific statement of reason(s) for the appeal along with documents supporting the statement(s), if any; (d) a check or money order as a deposit for the total penalty amount as shown on the citation; and (e) the signatures of all parties named as appellants and their mailing addresses. Any appeal filed that fails to provide all of the above listed information shall be deemed incomplete, and the right to appeal shall be forfeited. If the appeal is successful, the full penalty amount placed on deposit shall be refunded.